Helena – Things are heating up at the Frontier Conference with the cold weather.
One team has separated itself, for now, at the top of the rankings, but a battle is brewing for second place in what will be another competitive struggle in the conference.
This winning feeling
Idaho College scored 35 points in the second half to beat Southern Oregon on Saturday.
The win helped the Utes rise six points in the NAIA Top 25 Coaches poll, but perhaps most importantly, protect their position at the top of the league standings.
C of I, after losing to Montana Tech, is now single in the top spot with a 3-0 score as the last undefeated team in the conference.
For Yotes, who have either directly won or participated in the last three Frontier Leagues, Saturday's win was their 23rd in the Conference since the start of 2019. This is the biggest league win of any Frontier program in the same time period.
C of I has dropped just four league tilts in the past three seasons and more, and has an 852 winning percentage in conference competitions.
C of I won the conference outright in 2019 (10-0), shared it with Carroll and Eastern Oregon in Spring 2021 (3-1) and shared it again with Rocky Mountain College and Montana Western last fall (7-3).
Remaining matches between record-winning teams *
Western vs. Technology – Saturday
Carol vs. C who I am – October 1
Western vs. Rocky – October 1
C of I vs Tech – October 8
Rocky Carroll – October 22
Western vs. C of I – October 22
Rocky vs Tech – October 29
Technology vs Western – November 5
Rocky vs Western – November 12
Cofi vs. Carol – November 12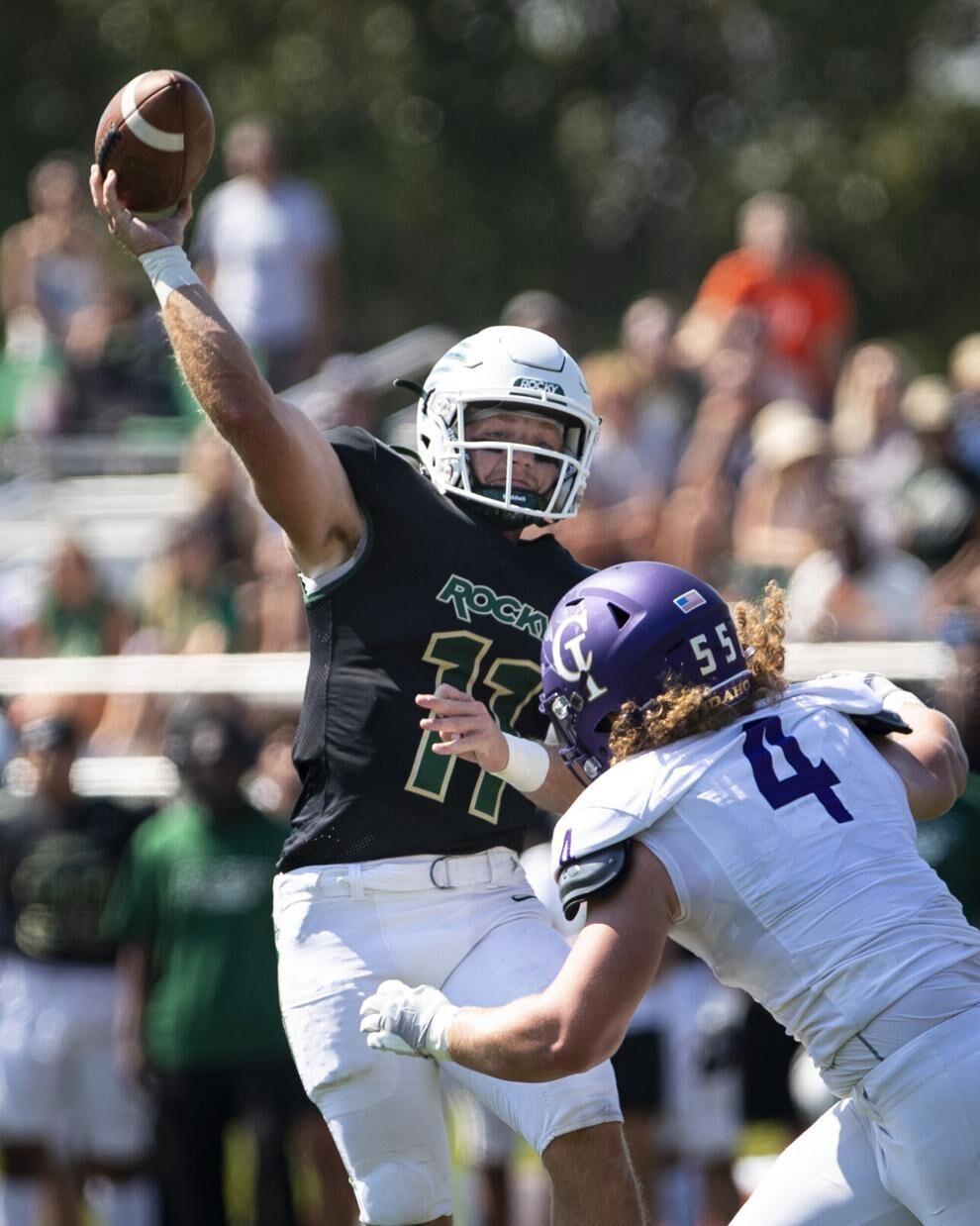 Offensive League Leaders (conference games only)
Jet Campbell (Montana Tech) – 674
Blake Ascioto (Southern Oregon) – 622
Andy Peters (College of Idaho) – 596
Jet Campbell / John Gund (Montana Western) / Andy Peters – 4
Hunter Gilbert (College of Idaho) – 307
Blake Counts (Montana Tech) – 260
Reese Neville (Montana Western) – 245
Nate Deck (Rocky Mountain College) / John Gund – 3
Malachi Spurrier (Eastern Oregon) – 306
Trevor Hoffman (Montana Tech) 259
Jake Nadley (College of Idaho) – 234
Dylan Shipley (Montana Western) – 3
Blake Countes / Christian Granny (Southern Oregon) / Ben Graziani (Southern Oregon) / John Schofield (College of Idaho) / Malachi Spurier / Zaire Wilcox – 2
Kyle Torgerson (Montana Tech) – 406
Stokes Botillo (Southern Oregon) – 331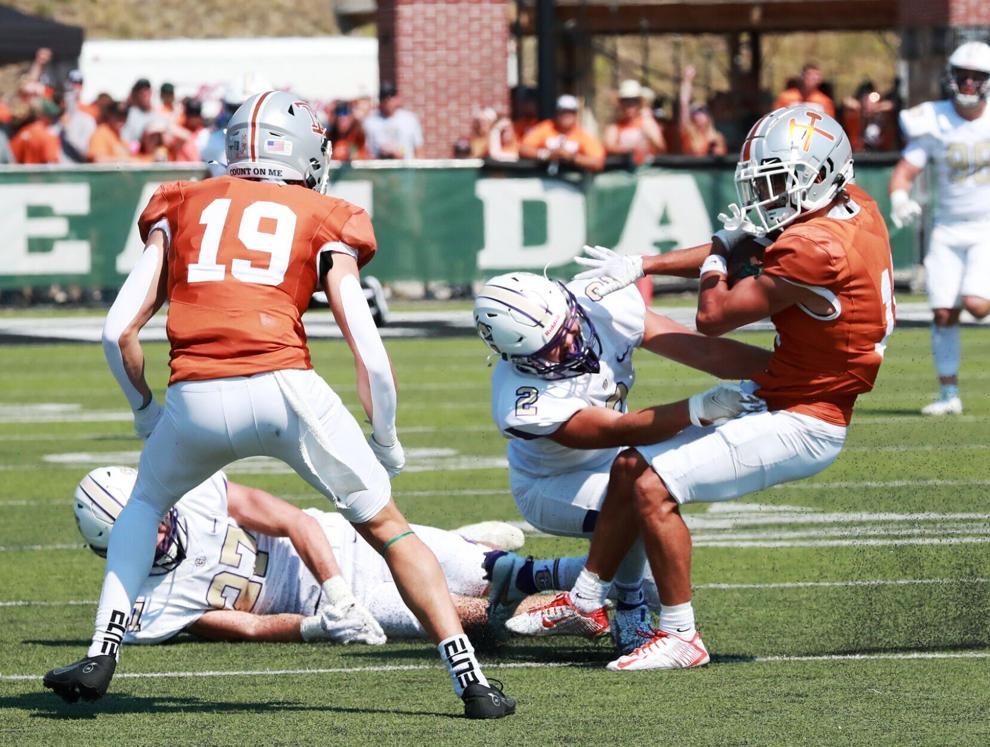 Results of the fourth week match
No. 17 College of Idaho 42, Southern Oregon 24
Arranging the Frontier Football Conference
Montana Western – 2-1 (3-1 overall)
Rocky Mountain College – 2-1
Eastern Oregon – 0-3 (0-4 overall)
Conference players this week
a crime: Running back Hunter Gilbert, College of Idaho
defense: Defensive Back Zach Spiroff, Carol
Special difference: Kicker Spencer Berger, Carol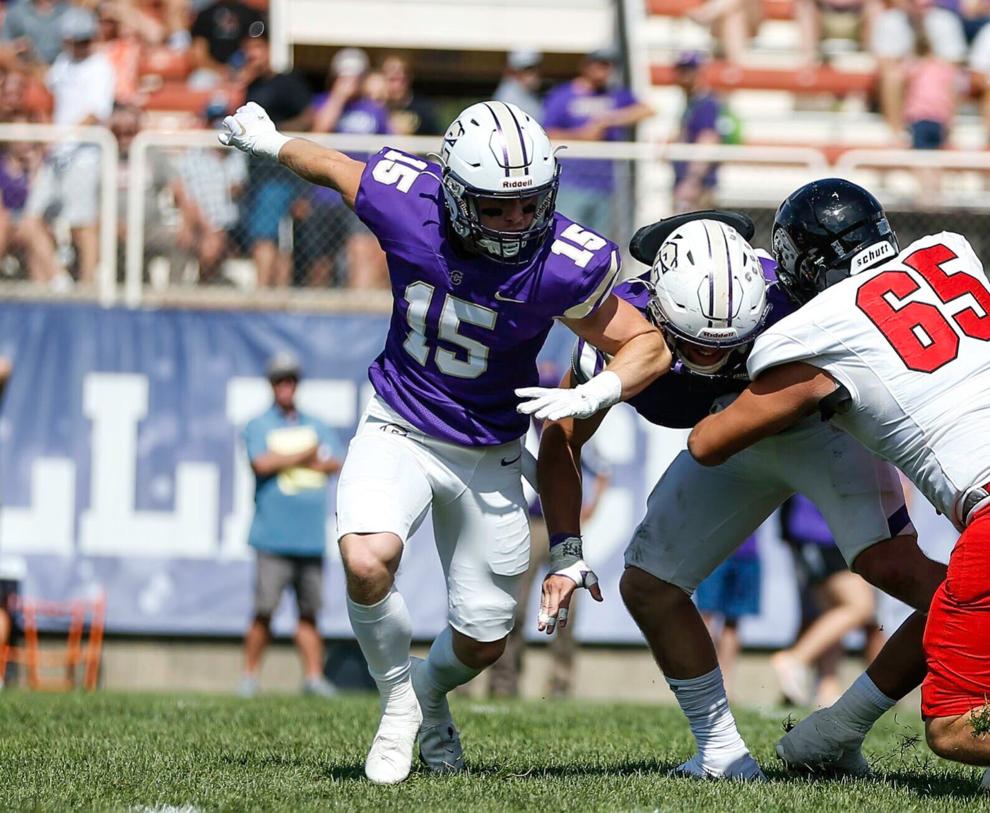 Frontier Conference teams in the NAIA Coach Survey (released Monday)
Idaho College – No. 11 (formerly No. 17)
Montana Western – No. 17 (formerly No. 19)
Rocky Mountain College – No. 25 (Not previously ranked)
4th week best performance
College of Idaho regresses Hunter Gilbert: 153 yard dash, 3 TDs
Wide reception eastern Oregon Malachi Spurrier: 5 receptions, 136 yards, 1 TD
Western Montana running back Reese Neville: 149 yards, 1 TD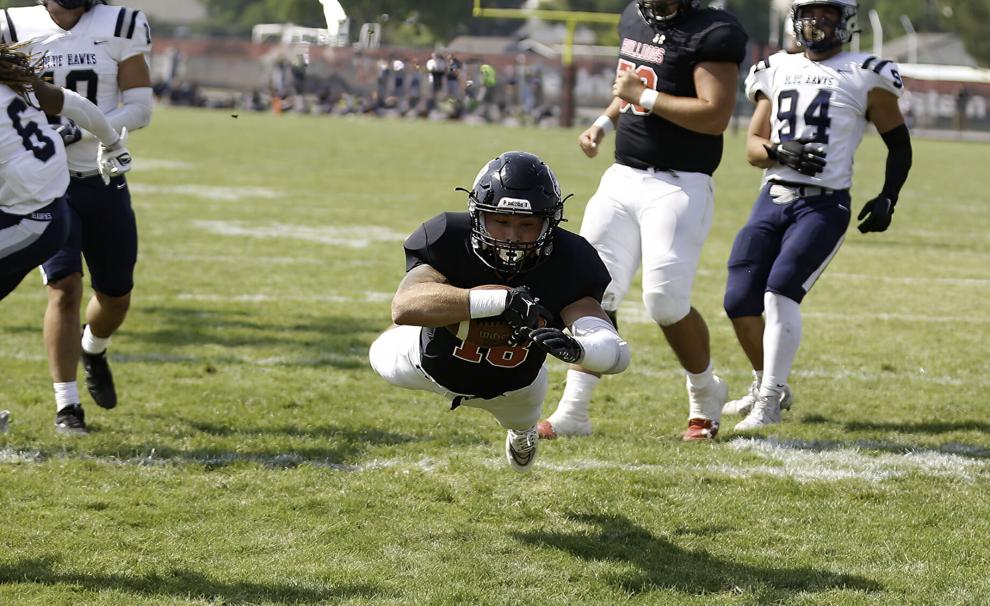 Rocky Mountain College Quarterback Nate Deck: 17 for 26 passes, 149 yards, 1 TD – 67 passing yards, 2 TD
Carol runs backwards Duncan Craft: 117 yards
Carol runs backwards Matthew Burgess: 107 yards dash, 1 TD
Montana Tech Jet Campbell: 19 – against 37 – passing, 207 yards, 1 TD, 2 intelligence – 94 fast yards, 1 TD
College of Idaho quarterback Andy Peters: 15 for 23 passes, 199 yards, 2 TDs – 30 rushing yards
Eastern Oregon quarterback Carson Bohning20 pass for 43, 275 yards, 1 TD, 2 smarts – 18 fast yards, 1 TD
Montana wide western receiver Dylan Shipley: 6 receptions, 106 yards, 1 TD
Defensive Carol's back Zach Spirov: 5 tackles, 2 intelligences, 92 blocked yards, extra point return
Northern Montana Back Dylan Wambler: 9 treatments, 2 bags, 3 TFLs, 2 forced hold, 1 tripped
Northern Montana Back Lucas Thacker: 12 tackles, 1 recovery, 2 distractions
Linebacker of Southern Oregon Jake Regino: 15 treatments
Eastern Back Oregon Zach Donato: 9 Passes, 1 TFL, 1 INT 2 Passes
Western Montana defensive line Reese's Arts: 8 treatment pieces, 1.5 bags, 2 TFL
Western Montana linebacker Braden Smith: 6 pcs, 1 bag, 1.5 TFL, 1 INT (32 yards back)
Eastern Back Oregon Solo Taylor: 14 treatments
Rocky Mountain College Line Packer Prince Johnson: 7 tackles, 1 tumble (28 yard return, 1 TD)
Carol's defensive line Garrett Cockap: 4 interventions, 1 bag, 2 TFL, 1 bonus point blocked
Carol Kicker Spencer Burger: 3 vs 3 field goal, 2 vs 2 bonus points, 11 points
Rocky Mountain College Kicker White Prosven5 shots, 213 yards, 42.6 yards average, 62 long, 1 touch buck, 4 shots inside the 20-yard line
Defensive Back Southern Oregon Stokes Botelho: 5 kick-offs, 182 yards, average 36.4 yards, long 95, 1 TD
Montana Tech Gambler Andrew Moss: 3 kicks, 123 yards, average 41 yards, long 49, 3 crosses inside the 20-yard line
Montana wide western receiver Isaiah Thomas: 5 kickbacks, 85 yards, medium 17 yards, long 45
Fifth week forecast
No. 17 Montana Western vs. RV Montana Tech: Bulldogs 35, Ordiggers 31
Western appears to have made its move, winning its last three games by at least 21 points.
Frontier's second highest attack (31 ppg) will be tested against a Tech defense that only allows 13.7 points and 234 yards per game.
Besides C of I, Tech is the only other team to average better than 400 yards per game offensively behind Jet Campbell who has eight total touchdowns in three games.
It seems that this must be a matter of high degrees and that the West has aggressively explosive tendencies.
No. 25 opposite MSU-Northern Rocky Mountain College: Battlin' Bears 42, Lights 7
Rocky Mountain can do this by air with Nate Dick and on land with Zaire Wilcox (and Dick). Battlin' Bears captured Tech for a Top 25 win this past weekend, and they shouldn't have problems with the 0-3 North team edging out 122-15.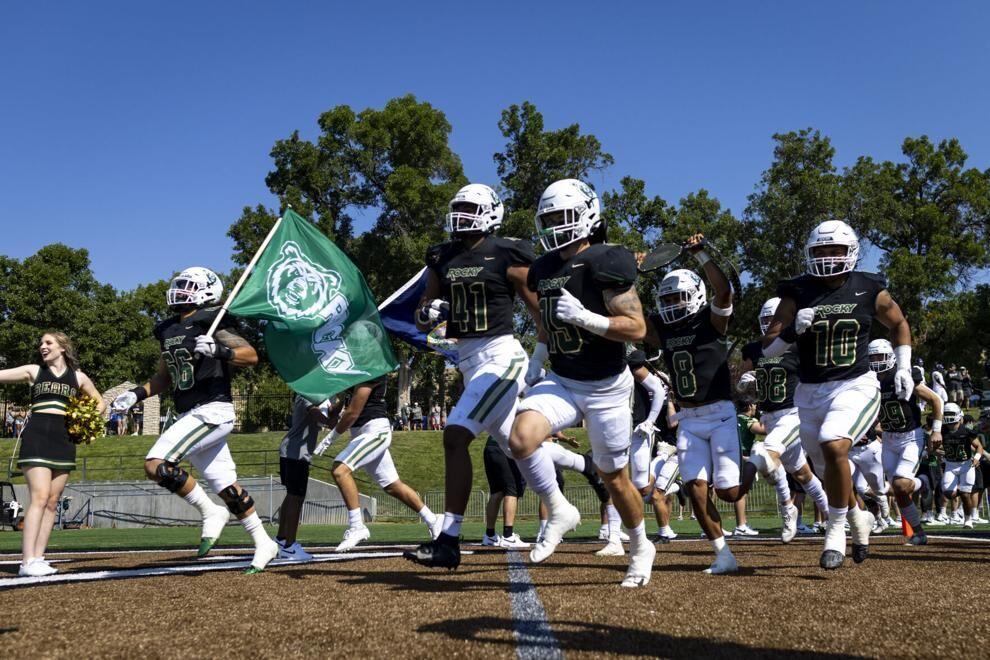 No. 11 College of Idaho vs. Eastern Oregon: YUTS 31, mountaineers 17
The C of I boasted the highest national ranking since April of last year heading into a home game against an EOU team that nearly stumbled Carroll.
Defensively, C of I is similar to Carol in that he gives up a lot on the ground, so expect the Mountaineers to stick to quarterback Carson Bohning and heavy attack.
Powerful attacking can move the ball against Utes, as Southern Oregon did last week, and their defense hasn't been known to force a turnover yet (two out of three).
However, C of I has the best attack in the conference (31.3 ppg, 448.7 ypg), so fans may see a repeat of last weekend where Yotes trailed SOU in the third quarter before scoring 21 points in the fourth.
RV Carroll vs. Southern Oregon: Saints 21, Raiders 20
Do not be surprised if the fourth quarter decides the winner of this game.
Each of the last three matches between these two programs were determined by three points or less, two or were nearly identical one point wins in the SOU separated by two calendar years.
It took extra time to determine the winner of this game a year ago, and Carroll's victory this season was a one-stop decision.
The Saints seem to have figured out their running game (270 yards against an EOU) and the Raiders allow nearly 200 yards to dash per game.
Blake Asciutto appears to be a SOU man under position and has some big playing goals for Christian Graney and Bryce Goggin.
Expect another close competition, but it looks like Carroll's turn will be on the right side to win by one point.